A-Z Learning Space where Women and Girls can learn Digital Skills, Entrepreneurship and get Educated.
We are committed to building a world where no girl child is left behind,
where everyone has the opportunity to learn, create and contribute.
#EducationForAll
No Girl Left Behind in Education
Giving Girls and Women access to learning and education in a Post-Covid-19 World
Our Goal
The Largest Digital Education Space for Nigerian Girls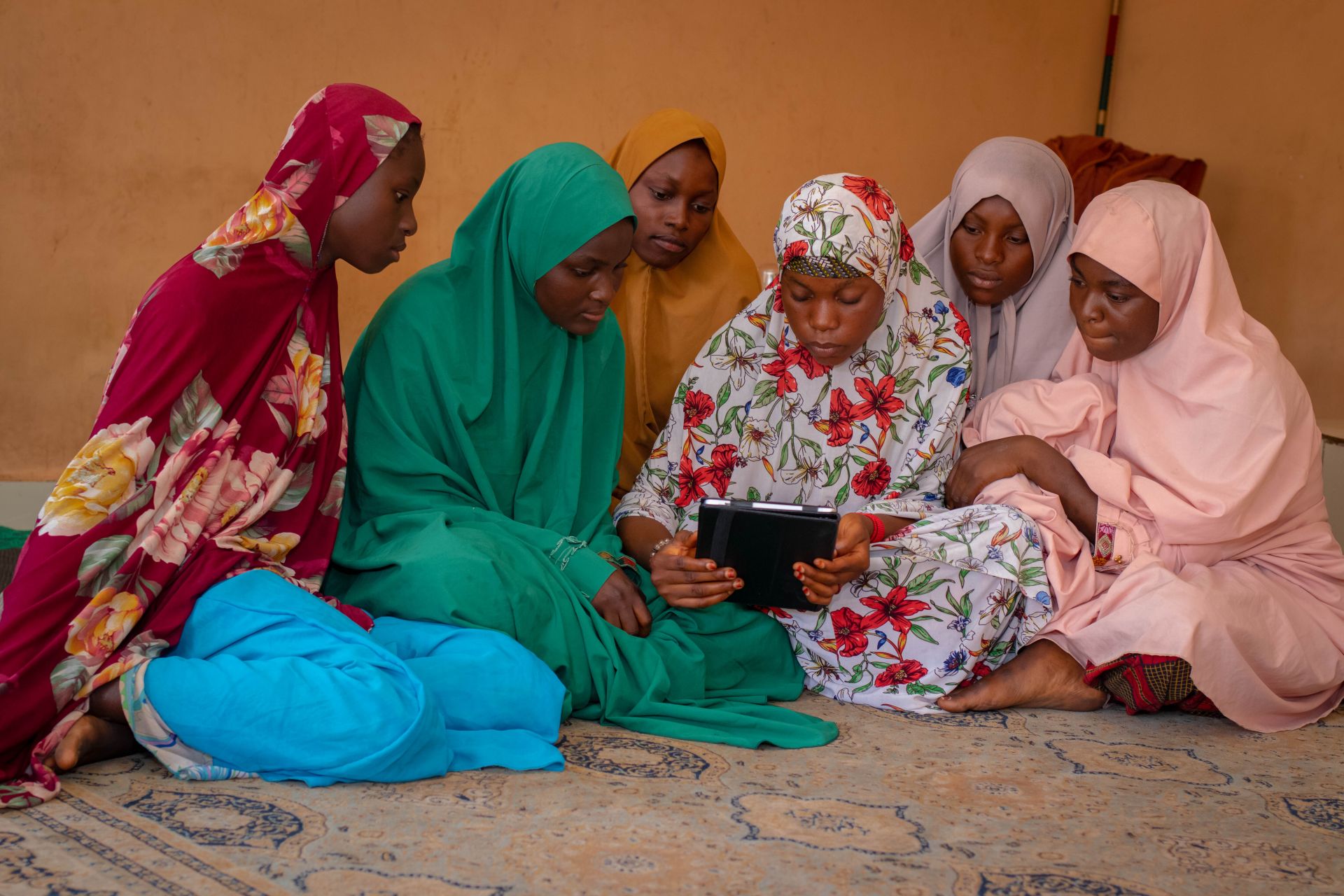 To all girls in Nigeria, we want you to:
Learn digital tools,
Study for your STEM subjects,
Gain personal development skills to thrive in today's world and
Become prepared to make impact in your life, your family and the community you live in.
With the WRAPA Online Academy, you can study from any where, on your device at any time. No more boundaries to learning.
Our Goal with WRAPA LMS
Gender specific and interactive online service.
To create a gender specific and integrated set of interactive online services that build at scale, a community of women and girls, other learners and facilitators with information, tools and resources to support the delivery and management of online and audio teaching, learning activities and skills acquisition.
To fill learning gaps in life skills Mental Health & Psychosocial Supports
To fill learning gaps in life skills and MHPSS of women as well as mitigate academic regression of girls during the COVID-19 lockdown or crisis and other situations.
To give all round support to women and girls.
To build a virtual community of support and learning for vulnerable women and girls & build their resilience to speak up & be involved in all spheres of National Development.
The Girls' Innovative Learning Management Initiative (G-ILMI)
G-ilmi was developed in partnership with the Malala Fund to facilitate and enable girls to continue learning during and post COVID-19 Pandemic. The focus is for marginalized girls to be able to access learning and self-development materials, life skills and basic MHPSS services remotely using simple user-affordable IT facilities, devices and instructions. G-ilmi is used to overcome physical and language learning barriers for girls of all social classes.
Powered by:
How to Register and Start Learning
Are you a new Student on this platform? Click here top register for free. Then select any course and start learning immediately.
Are you an already existing already? Click here to login in and continue learning from where you stopped.
If you need help at any time, simply click on the chat below and someone will assist you.
Click to chat with us
No Girl Left Behind - How it started
WRAPA and its partners believe in not just the empowerment of women, but also the protection and advancement of the rights of women. In the pursuit of that drive, we believe that when girls are trained from young age, they become more knowledgeable and grow into women of value, that understand their rights and can take better care of themselves, their families and contribute to the advancement of their communities.

That gave birth to our Digital Academy, the WRAPA Learning Management System (WRAPA-LMS) where we develop and host our courses and resources and distribute them to thousands and millions of women across the country. The WRAPA LMS is built for a robust learning experience that feels like a classroom experience, offering the traditional classroom characteristics of instructor-student interaction, Q&As, discussion, games, collaborative projects, certification courses, quizzes, etc.). At the comfort of using different mediums of access and feedback either online or through a device (e.g. a laptop, desktop, tablet or mobile phones of various capacities).

The LMS can accommodate as many projects as we design in the coming years, fully branded for our partners, until we collectively reach millions of Girls and Women in Nigeria and beyond. The WRAPA LMS, is designed with the aspiration to facilitate and enable women and girls to continue academic learning (particularly for girls), vocational and life skills with a value chain of limitless opportunities for them in the future.

We thank all our partners that continue to support us on this transformative journey. Welcome on Board.

~ Saudatu Mahdi, Secretary General
We are here for you.
Get on Board & Explore our Courses
Stay informed with our latest news
follow us on social media.
Only persons between the ages of 16 - 21 are eligible for this scholarship.